Cody Gakpo

 is set to be sidelined for 'several weeks' after he left the 

Tottenham

 game on the weekend with his knee in a brace.

The Dutch attacker injured himself in the act of scoring Liverpool's only goal in their 2-1 defeat on Saturday and was substituted at half time.

Jurgen Klopp previously said his 'biggest problem' after the Tottenham game was losing Gakpo to injury and not the VAR controversy surrounding Luis Diaz's disallowed goal.

Dutch journalist Rik Elfrink hinted that Gakpo might return to club football after the October international break.

He wrote on X, formerly known as Twitter: 'Cody Gakpo is expected to be out for several weeks at Liverpool. If all goes well, a few weeks.

'The Dutch matches in October do not seem feasible for the former PSV player at the moment.'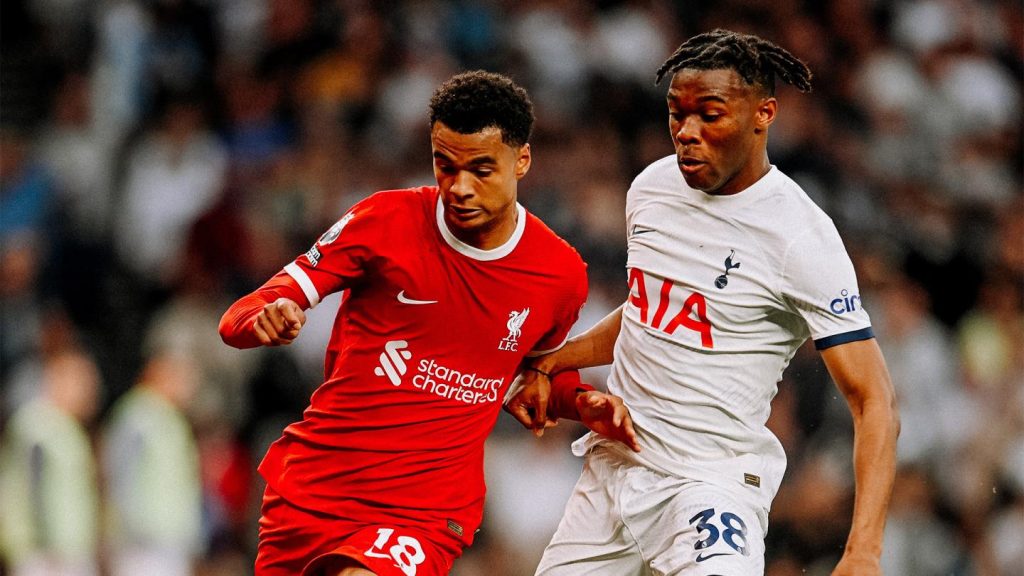 Gakpo's injury only adds to Liverpool's growing absence list as Klopp begrudged that he had lost three players from the game via upcoming suspensions and injury.
After the match, Klopp explained the attacker's 'really bad' injury to the club's website.
'We got a free-kick and he got injured and he is now with a brace limping down the corridor.
'That's my biggest problem, to be honest, in this moment. We lost two and maybe a third player. Really bad, really bad. So, yes, that's something we have to deal with obviously.'
When asked if Gakpo's injury was serious, the German replied: 'Possibly, I don't know. He wore a brace. He scored a goal but afterwards, but after that shot he felt it even more. It was from the foul before.'